After notification of acceptance of your abstract, you will be invited to submit a full length article to a Special Issue of either Tribology International or Journal of Engineering Tribology, before September 30th 2017.

Papers must be submitted electronically in accordance with the normal processes and format of the journals. For further information, please follow the links to the journals below.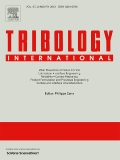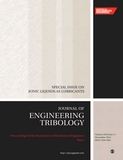 Tribology International Proceedings of the Institution of Mechanical Engineers
(Elsevier) Part J: Journal of Engineering Tribology
(SAGE Publications)
When submitting your paper please select as article type:

- "VSI: 44th Leeds Lyon Symposium 2017 " for Tribology International sumission,
- "Leeds-Lyon 2017 Special Issue" for Journal of Engineering Tribology submission.